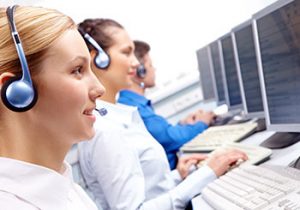 Your printers are down, and you've had someone working hard on getting them back up for hours, but to no avail. You are concerned about a message that just popped up on your screen and don't know how to handle it. Quickbooks is causing you problems and you aren't sure what is wrong.  These are the kinds of issues we see every day, and we know they can have a very negative affect on your productivity and your bottom line.
Instead of calling a technician out and waiting even longer to get your network back to normal, you can use our remote IT services to have the problem fixed in a quarter of the time. Networking Delaware can securely connect to your computers and servers from our offices, making it easier for us to fix your issue quickly and cost effectively.
When you request Networking Delaware's Remote IT services to support your company's team, we bring the following benefits, too:
Extensive Services–As long as you have Internet connectivity, we can help you remotely with every IT service, as if we were already there. From security support issues and protection to server and desktop support services for application glitches, most every service we offer is available remotely.
Affordable fees– Since we have less overhead per call, we can pass along the savings to you.
Get back to normal more quickly – With traffic, weather and other possible issues slowing your technician down, you don't know how much longer you will have to wait for help to arrive. With remote support it can take just a few minutes, not hours, to have someone actively working on your problem.
Free up more of your capital– We can support your entire IT structure and fix all of your issues without you having to hire someone in-house to what we do for you.
With Networking Delaware, your business can get back to normal quickly when you use our remote IT services.  In Delaware and the surrounding areas, Networking Delaware can change the way you work when problems occur.
Call today for more information on how we can help you.
Ask for our Remote Services Department - (302) 368-8630