CyberSecurity of Delaware
the Security Branch of Networking Delaware
Providing Network and Endpoint Security for Delaware Businesses since 2004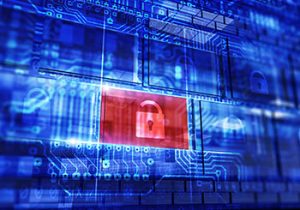 Comprehensive Network Security is no longer an option but a necessity for every business today, and often legally mandated.
Unless you are a sole proprietor with no employees who accepts only cash for your tax-exempt organization, you must comply with government regulations by providing a minimum level of protection for your data. If you fail to do so, at some point you will, almost certainly, experience a data breach. When that happens the fines, penalties, and other costs associated with the breach can be astronomical and possibly put you out of business.
Network security must be the number one priority for any business in Delaware. With ransomware, phishing campaigns, direct hacker attacks, undiscovered vulnerabilities and data theft affecting companies all around the world, it's just a matter of time before your business is hit. Networking Delaware's goal is to provide you with the best network security protection possible, while also keeping your unique needs and budget in mind.
You have most likely already been attacked but maybe not hacked
Many business owners believe they are too small to be of interest to cybercriminals, but nothing could be further from the truth. It is true that many times hackers target specific industries and even specific individuals, but most attacks are, at least initially, automated. These "web bots" unleashed on the Internet do not differentiate between your local small business and General Motors. To them you are just an IP address with open ports, outdated hardware, or in some cases, no protection at all.
These automated web bots, along with the criminal hackers controlling them, are all trying to gain access to your network and ultimately access your private customer and business information. When successful, the attackers can encrypt and lock down your data, holding it for ransom, or in some cases they can threaten to release your customer information to the world, thus becoming a published breach and falling under the applicable Breach Notification Laws.  This "double extortion" is occurring more often all the time as business owners refuse to pay the ransom after discovering that there is a high likelihood they will still not get their data back even if they do pay up, and about a 10% chance they will be hit by ransomware again.
With the sheer number of security threats faced by organizations, it is important to evaluate the vulnerabilities that may affect your business or medical practice. Lost revenues due to downtime or large fines and penalties may not be an option and could affect the overall financial and reputational health of your organization.
Internal Threats
Not only is it necessary to protect a network from outside threats but internal threats can also be a huge vulnerability, whether malicious or accidental. Part of a thorough network security plan is ensuring that employees are using best practices and are educated on their role in keeping the network safe. Everyone's livelihood depends on it.
Compliance
If you store customer or patient data, employee health and tax information, or take credit cards, network security is no longer an option, but instead is a necessity. When you must comply with HIPAA, SOX, FINRA, GBLA, PCI/DSS or any other regulations, you need a team that understands these compliance requirements and a team that can provide the pieces necessary to help keep you compliant.
How Can We Help?
Protecting your information and your customers' data is Networking Delaware's specialty.
Evaluate - We can evaluate your current network business environment.
Assess - We will provide a complete assessment of your overall security health.
Implement- Implement a complete security plan to provide a comprehensive security solution.
Our company is the local leader in network security.  Contact us today for more information. (302) 368-8630