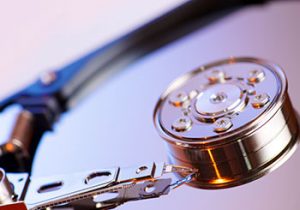 From tax records to client information, to HR and payroll records, the availability of your data is essential in running your business. When it's lost because of a natural disaster or even worse, unavailable due to Ransomware or other cybercrime, you need to be sure you can recover that data quickly.  Without data availability, your business cannot continue to prosper and grow. Without data availability you can lose customers to your competition and destroy your reputation and the goodwill you have worked so hard to build.
Data backup and recovery is the most important service we can offer you, and Networking Delaware specializes in Backup, Disaster Recovery and Business Continuity. We use a unique system we call Data Defender that backs up all of your domain and server information and stores it both locally and in two off-site data centers  so you'll always be able to access your data quickly, no matter what happens.
With our Data Defender backup and recovery plan, you can:
Plan for unexpected issues – They happen to everyone, and they can happen at any time. Take preventative measures today to assure you are still in business tomorrow. We can virtualize your server in minutes if there is a hardware failure.
Safeguard and defend your business – Networking Delaware protects your data, network, and systems from hackers, Ransomware and other Malware or virus threats so you can focus on the more important issues of running your business.
Don't wait days or even weeks for recovery – When your network does go down and data is lost, we'll have you back up and productive in minutes, not days.
Regardless of your business size, you need dependable data backup and recovery. In Delaware and the surrounding area Networking Delaware is the go-to expert in data protection.
Call today and prevent the unexpected from destroying your business.


302-368-8630
Click HERE for more information on Ransomware
Click HERE for information about the Three Legs of Effective Data Protection